Mountaineer Stories
Tori Cook
Personal Trainer and Weight Room Attendant, University Recreation
Wesley Bolin
Program Manager, Personal Trainer, Weight Room Attendant, and Group Fitness Instructor, University Recreation
Abby Portell
Personal Trainer and Group Fitness Instructor, University Recreation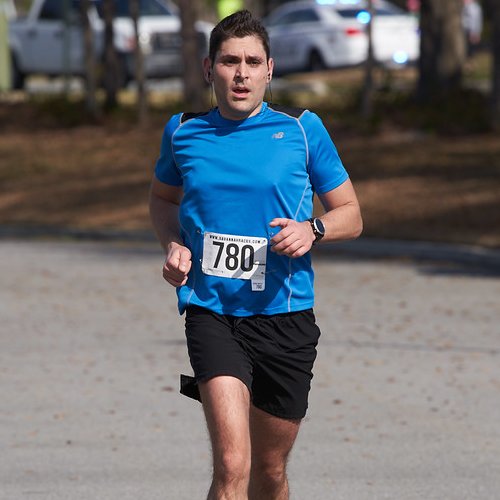 Nik Nikolov
I have picked up running to reduce weight as well as to control blood pressure/cardiovascular disease risk. Being a cancer survivor, I have an elevated risk of recurrence of various inherited cancers and aerobic exercise reduces my chances by 50%; I can live with these odds! I have felt that I am in the best shape of my life at 30+, much more energy than in my 20s, higher stamina and endurance, as well as an overall improvement in mood and decrease in negative thoughts. If I can exercise and participate in marathons/half-marathons/10Ks/5Ks, after chemotherapy and surgeries, anyone can! It may be hard in the beginning to start a new exercise regimen, but after a month or so of scheduled practice, you don't need motivation - the process takes over and you actually crave it and won't miss it for the world!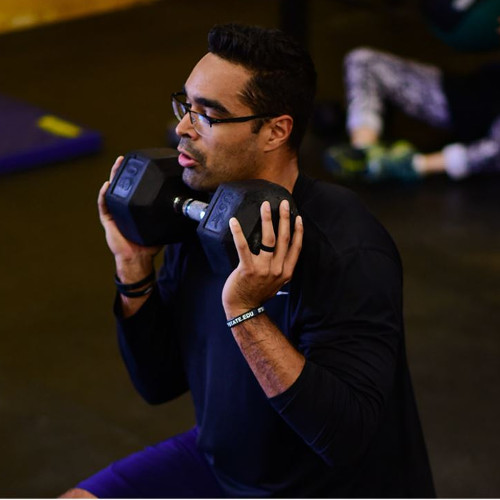 Kevin Delgado
I currently lean exercise to be my medicine in several different ways. I love going mid-day to get a work out for many reasons. One of the biggest reasons I make a point to work out during the day is the "second wind" it provides me with during the work day. Around lunch time I begin to feel my mind slow down, there is nothing like a challenging workout with a community of people I enjoy being around to give me energy to make it through they day. It also allows me to be consistently positive and happy at work. Another huge area in my life where exercise serves as medicine is in my mental sharpness and toughness. I believe the mind is like any other muscle in your body that requires training to strengthen, you have to challenge your mind in order for it to undergo growth. Working out consistently is mentally challenging, you make the decision to go and work out, and during the workout your mind is what tells you to keep going. Lastly, exercise keeps me physically healthy and able to enjoy the beautiful scenes of the high country with my wife.
It doesn't matter what your exercise looks like: it can be running, lifting, cross-fit, a leisurely walk, yard work, tennis, yoga, you name it. Whatever it looks like, there are so many benefits to exercise.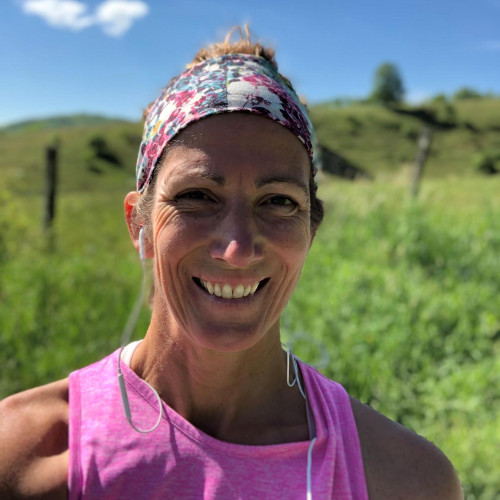 Becki Battista
I used exercise to help me refocus on the day. For me, even a short run can improve my mood and allow me to refocus my energy. I think it is just as important to schedule physical activity into your day as it is to schedule any other important events.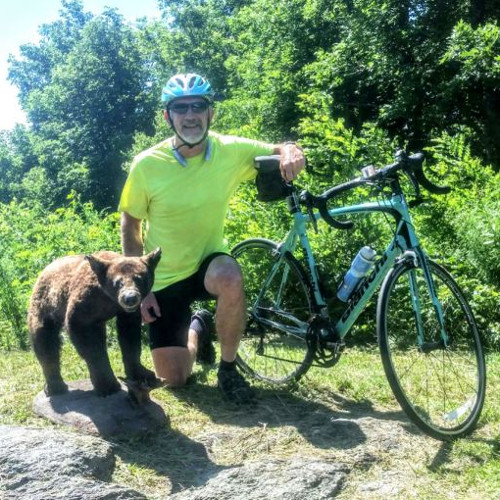 Kevin Huff
From my first Schwinn bicycle with wide slick tire back in the mid 60's, to my most recent road bike, bicycling has remained my favorite form of exercise and mental therapy. On typical rides, within 15 to 20 minutes, my thoughts are no longer a mixed bag of "to-do's", "should have done", or regrets. Instead, I am focusing on the next challenging hill to climb, doing my best to keep my average speed at least as good as last week's time, and then and enjoying the thrill of a final downhill run back to the finish. If I make a new friend along the way, I feel even more connected, whether it's a fellow biker, stopping for a moment to speak to a local farmer about his veggie garden, or even a photo op with local bear cub (Parkway Ranger took photo/bear statue, of course) . When it's all over and I've settle in, I notice how today's "big problems" really weren't that big after all, and I feel very blessed.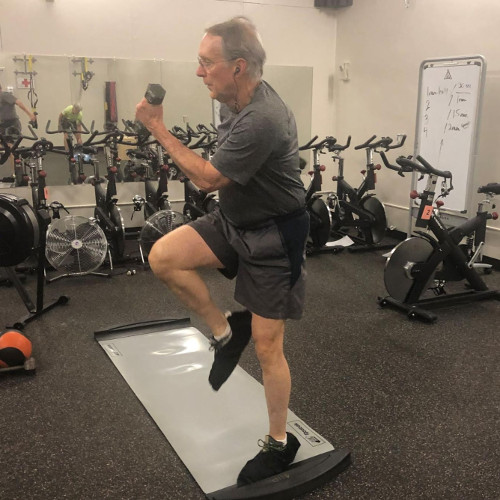 Rodney Duke
I have found that regular exercise is necessary for me to stay healthy mentally and emotionally as well as physically. Without exercise, life can become quite stressful. Good exercise is challenging and joyful.
Anonymous
Exercise plays an important part in my days. Walking, taking advantage of the gym, etc help relieve stress. I have osteoporosis and have been working with a Health Promotions personal trainer for several years now. I feel this is crucial medicine with big benefits. Bottom line, I want to keep moving so I can keep moving with my granddaughters :o)